The Latest From the Oregon Truffle Festival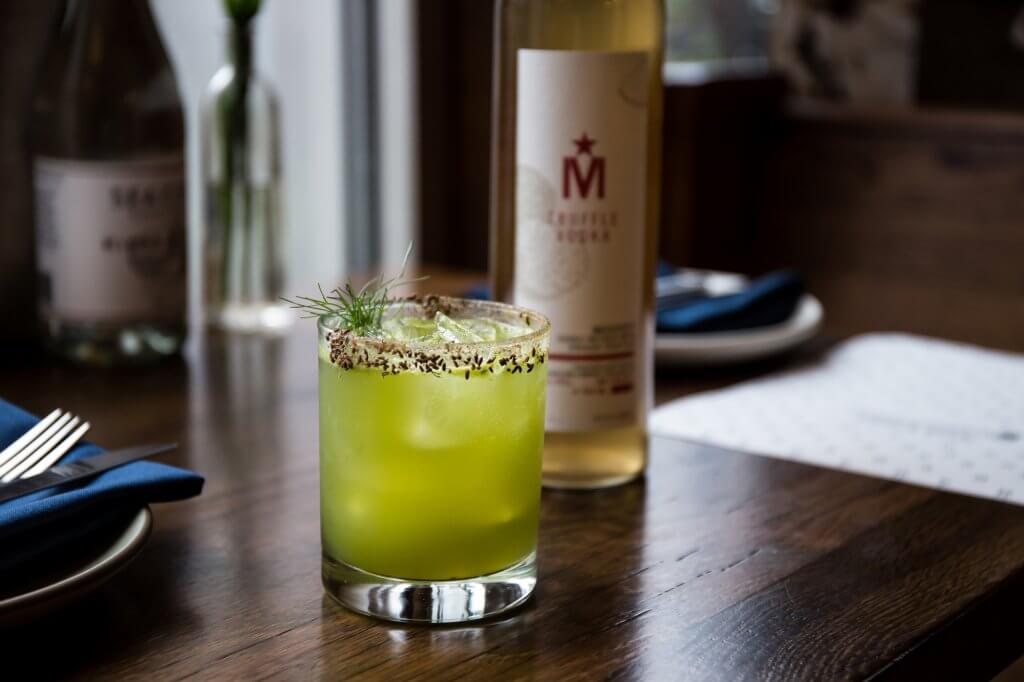 Bull Run Distillery's Truffle-Infused Medoyeff Vodka
One of Oregon's most recognized distillers, Lee Medoff, is using one of Oregon's most recognizable ingredients, Oregon winter white truffles, to create an annual limited release of a delicious truffle-infused vodka. Medoff began his career as a brewer for McMenamin's in the late 1990s before sensing the explosion of the craft distillery market in the early 2000s. After founding Portland's House Spirits in 2004, Medoff created his namesake Medoyeff (meh-DOY-eff) Vodka, which the third-generation Oregonian named in honor of his Russian ancestor, Alexander Medoyeff.
While at House Spirits, Medoff created their popular Aviation Gin, but in 2010 left House Spirits and co-founded Bull Run Distillery, which focuses primarily on whiskey. But of course, Medoff kept his flagship vodka brand, Medoyeff.
Adding Truffles to the Mix
While not much is needed to improve upon this textured and minerally grain vodka, it's impossible to not agree that the truffle-infused Medoyeff is extra special.
Depending on the availability of Oregon truffles, Bull Run is making only 10 to 12 cases, which translates to only 120 to 144 bottles, each year. Using 6 to 8 pounds of truffles, the final outcome of the vodka also varies a lot depending on the aromatics and flavors of that season's harvest. "Using truffles is very much like comparing grapes in a wine harvest," said Jennifer Kadell, Bull Run's director of operations.
Medoyeff is distilled in an Eastern European style, explains Kadell, which means that it's got a little more texture and flavor. This is a sipping vodka, one that is poured frequently into little shot glasses throughout a meal, for instance. "They wanted it to have a little more bite to it," she said, "a little creaminess so that when you're having something a little more rich or pickled or cured, it's like a palette cleanser."
You're probably already imagining how good this type of vodka would taste with the addition of Oregon truffles! Adding truffles was Bull Run's first flavor twist to this already-special vodka, and 2019's batch represents the fifth time they've made it. One other flavor twist they've used is aging vodka in barrels that formerly held a local hot sauce from NW Elixirs.
Local, Craft Cocktails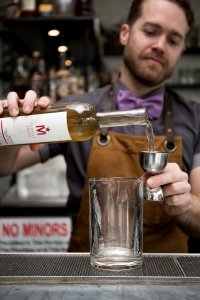 Kadell said it's important for Bull Run Distillery to seek local ingredients to use in their products. "I like being able to tell the consumer that we can drive right to where our malt came from, for instance," she said. Bull Run first became connected to the Oregon Truffle Festival when one of their distillers participated in a panel discussion the festival hosted in Dundee, OR, a town not far from the distillery.. The Oregon Truffle Festival's culinary heritage fits perfectly with Bull Run's goal to help people view spirits in a more culinary way, akin to the way that people feel wine naturally goes with food.
"I'd like people to think of elevating their cocktails," Kadell said. "So often people think of spirits as just something you do a straight shot of and I'd love to kind of squash that image!"
When Kadell first tried a truffle infusion, she used her own truffles and infused a local vermouth. "It made a fantastic martini!" she recalls. "We used it in a drink for the opening weekend of the North American Truffling Society. It was just meant as a one-off but people wanted to buy it from me it was so good."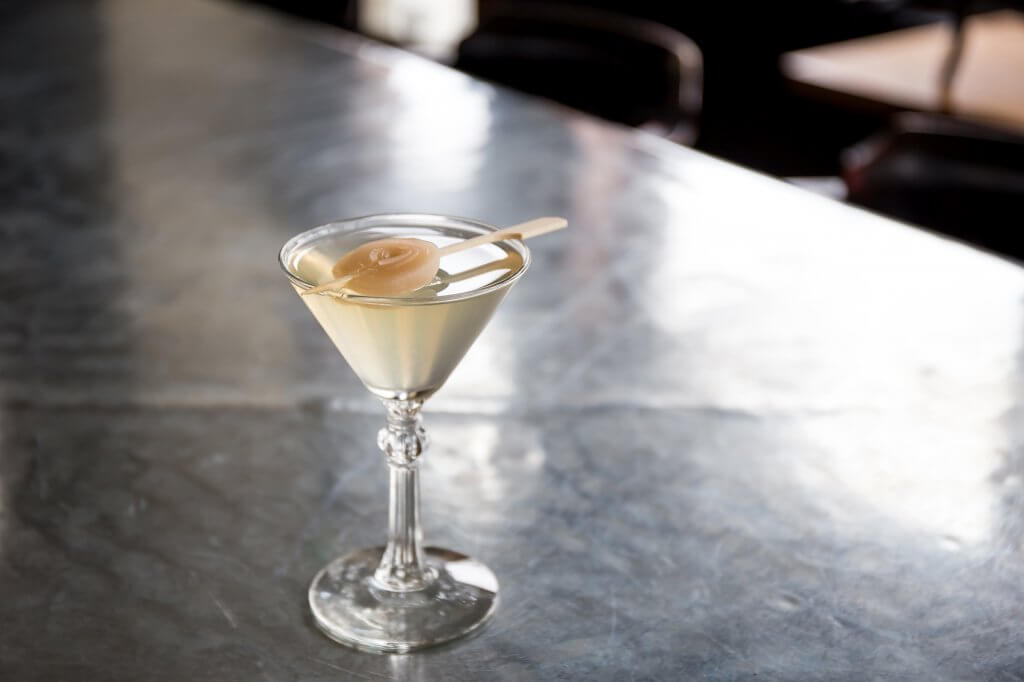 That prompted Bull Run to begin developing their official collaborative truffle vodka and launch it at the Oregon Truffle Festival. "Being able to share the Medoyeff Truffle Vodka with the Oregon Truffle Festival and the dinners has been very cool because it's so much like how a pinot noir wine vintage would change every year because of the harvest conditions."
A Unique Flavor
The flavor is all about what type of truffles came in, and it takes on a terroir aspect similar to wine that's impossible to get without using local ingredients. The truffle-infused vodka flavors can be spicy, floral or more minerally and earthy. It's enough to keep people coming back for more each year. Kadell said they've experimented with both white Oregon truffles and black Oregon truffles and have chosen to focus on the white truffles because the lighter and brighter flavor pairs so well with the natural flavor of the Medoyeff vodka.
Kadell describes the vodka as having a slight sweetness from the corn base. Adding the truffles elevates the floral notes and spice aspect of the truffles. "And for myself personally, since I'm a mushroom fanatic, I think just having this on the rocks is pretty great because you can enjoy the essence of the mushroom," Kadell said. "But I have heard people use it for everything from a Bloody Marys to White Russians."
Grab your bottle of truffle vodka from the tasting room, at select restaurant collaborations and at the Oregon Truffle Festival dinners. When you get your hands on a precious bottle, try one of these recipes provided by Bull Run Distillery.