The Latest From the Oregon Truffle Festival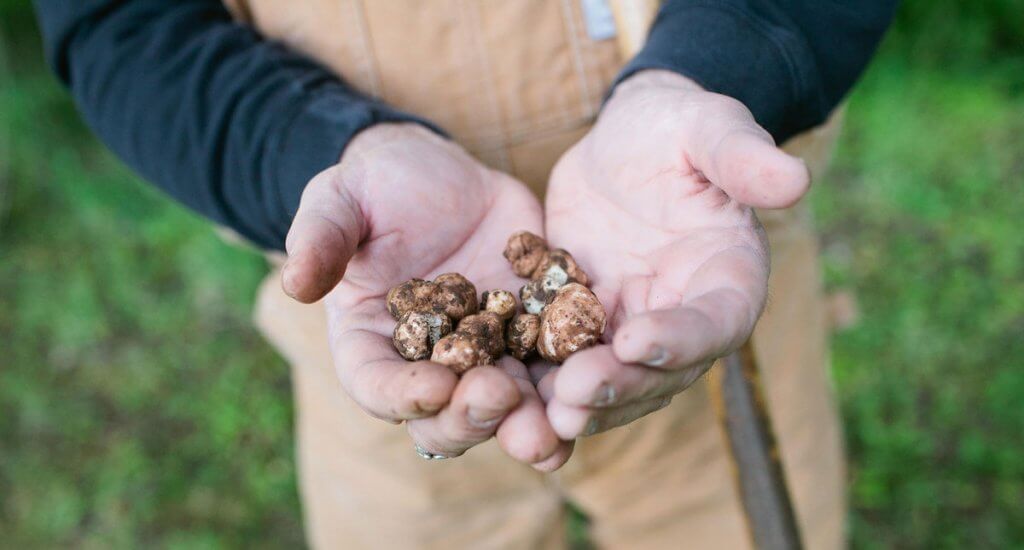 Oregon Is the New Truffle King of the World
"There effectively isn't a truffle-harvesting industry anywhere else in the United States. Oregon owns the brand."
When it comes to truffles, only Oregon matters.
This year, Oregon became the only place in the world to sell both homegrown versions of Old World truffles alongside its own native truffle, when farmer Pat Long sold his first crop of cultivated French black truffles, which he'd planted on his nearby hazelnut "It's unique on the planet," says mycologist and Oregon Truffle Festival organizer Charles Lefevre. "There is no other place where there are both native species and cultivated European species."
Like the French truffles, Oregon's native truffles are so prized by chefs and chocolatiers alike they can fetch up to $800 a pound. This month is the apex of the season, with both black and white truffles in abundance.
Oregon and the surrounding Pacific Northwest are the only places truffles grow in America—and account for up to one-third of the truffles we eat nationwide, even when you factor in French and Italian imports. While you aren't likely to find them inside Portland, forests throughout the Willamette Valley and Columbia Gorge are thick with the valuable mushrooms growing on tree roots—anywhere Douglas firs are found.
Read the entire article here.