Bringing It Home: Cook and Dine with Truffles & Wine
Saturday, February 27, 2021 @ 5:00 pm

-

6:30 pm

$305.00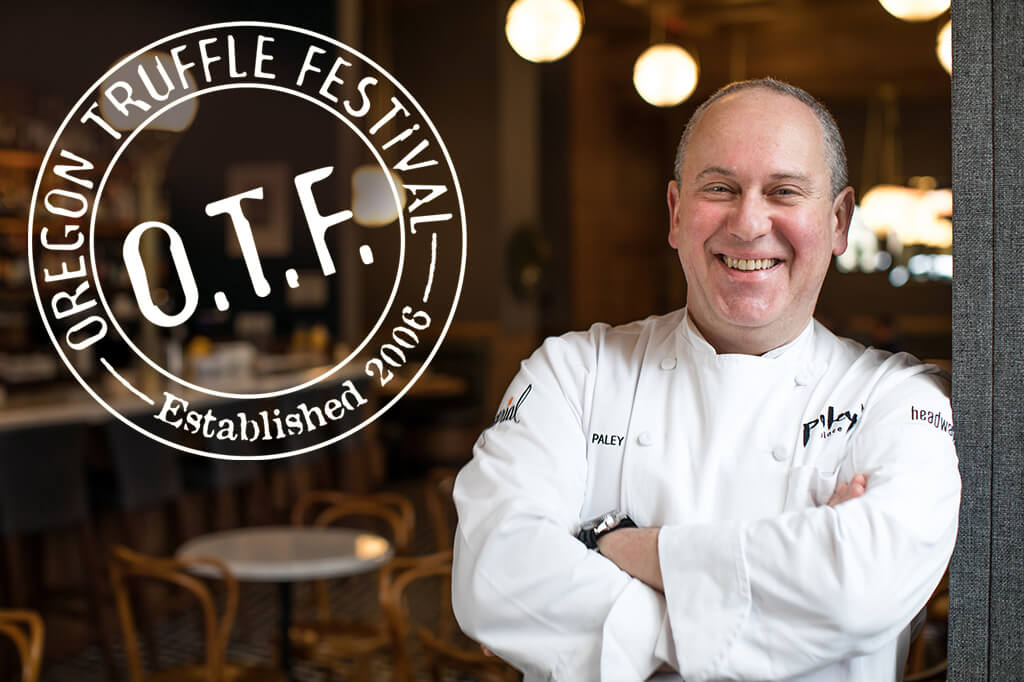 Bringing It Home: Cook and Dine with Truffles & Wine!
Featuring Chef Vitaly Paley and Antiquum Farm

We are bringing a new Oregon Truffle Festival event to your home kitchens on Saturday, February 27 at 5 pm PST. This special occasion combines two of our loves: Oregon truffles and Oregon wine.
We are thrilled to welcome Antiquum Farm as a winery partner for this special event. Antiquum Farm is a small winery in Junction City that has been a leader in regenerative farming for more than twenty years. It's an approach that integrates animals into the picture, transforming the vineyard into an intricate living, breathing ecosystem, and we'll share these vignettes with you on February 27.
On February 27, the James Beard Award-winning chef of Paley's Place and longtime Oregon truffle champion, will host a dinner party cooking class with Stephen Hagen, farmer and winemaker at Antiquum Farm. Chef Vitaly and Stephen will cook from their respective homes, sharing their views from the kitchen, the vineyard, and beyond. This format provides time for conversation and to enjoy this special dinner as you cook along.
Chef Vitaly has created a beautiful menu for this multiple-course truffled dinner party, one that we will share, along with recipes, ahead of time. Attendees will have everything they need to toast to the truffle season and create their own truffle dishes and wine pairings, guided by our winemaker and chef expert, as well as our own Culinary Director, Charles Ruff.
Tickets to this event include two wines from Antiquum Farm, fresh Oregon truffles, truffle-infused butter and chocolates from artisan chocolatier David Bacco , and an Oregon Truffle Festival truffle shaver. Your truffle box will be shipped overnight in time for the class. Wine will be shipped directly from Antiquum Farm, and shipping for both is included in the ticket price.
An enormous thanks to Antiquum Farm for partnering with us for this event and sharing their special farm across the digital divide.
Tickets include:
2 bottles of wine from Antiquum Farm
3 ounces of just-foraged Oregon white and black truffles
OTF truffle shaver
4 ounces of Oregon white truffle infused organic butter
Artisanal Oregon truffle infused chocolate truffles from David Bacco Chocolatier
Printed recipe cards and truffle handling instructions
Complimentary overnight shipping in continental USA
Recipes and shopping list—you will receive these via email a week before the event
Link to virtual cooking class on February 27th
Post-class recording
Recipes serve 2- 4
Only 30 Cook Along Packages available