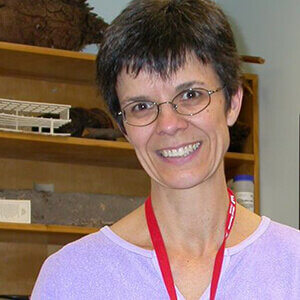 Dr. Shannon Berch is a Research Scientist with the Government of British Columbia and adjunct professor with the University of British Columbia in Vancouver and with the Centre for Livelihoods and Ecology at Royal Roads University (RRU) in Victoria. She is a founding member of the Truffle Association of British Columbia (TABC) and part of their research and development program. Recently, she and her husband started a truffle consulting business that independently assesses quality of inoculated seedlings before planting and colonization in the truffle orchard. Both as a lover of truffles and an active member of the South Vancouver Island Mycological Society (SVIMS), she is on the search for edible native truffles in British Columbia.
Shannon has studied mycorrhizas since her graduate school days and over the years has developed expertise with arbuscular mycorrhizas, ericoid mycorrhizas, and ectomycorrhizas. Her work also includes non-timber forest products that are harvested from the forests of British Columbia including chanterelles and pine mushrooms.
Shannon is passionate about introducing beginners to the amazing world of mushrooms and truffles and has for years helped man the mushroom display during the annual SVIMS Swan Lake Mushroom Show in Victoria. In the fall of 2011, she lead a beginners mushroom foray for SVIMS, presented an invited lecture at the inaugural Quadra Island mushroom festival, and taught a 2-day continuing education course at RRU entitled 'Can I Eat That Mushroom?'
With TABC, Shannon is carrying out a research and demonstration project aimed at introducing Mediterranean truffle production to British Columbia. This project is assessing oak and hazelnut fine root colonization by ectomycorrhizal fungi, including the target Tuber melanosporum and Tuber aestivum, in truffle orchards on south Vancouver Island, the lower Fraser Valley, and the Okanagan Valley.