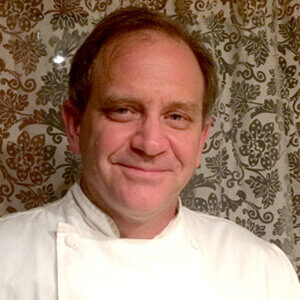 Chef Chris Crosthwaite has been involved in the culinary world since 1979, and is a graduate of SAIT in Calgary, Alberta. His career has led him through a variety of countries, a multitude of restaurants, several hotels, and owning his own businesses. While performing the duties of Executive Chef at the Delta Whistler Hotel in Canada, he decided to make the transition into teaching in order to have a greater impact on aspiring culinarians. Chef Chris first began instructing young culinarians in Canada, then in Vermont, and is now instructing at Lane Community College in Eugene. A dynamic instructor, Chef Chris conducts the core 1st-year culinary arts courses, as well as the second year course, Concepts of Taste and Flavor, for which he wrote the textbook "Deconstructing Flavor". Chef Chris also authored a booklet specifically for the Oregon Truffle Festival, titled "Capturing the Essence", describing methods to optimize the use of fresh Oregon truffles.
Chef Chris is committed to continual work and professional development within the culinary industry. Specifically, cooking and baking internationally, leading kitchens, and food styling, he continually keeps attuned to the current trends and needs of the culinary business. Chef Chris holds the ACF Certification designations of Executive Chef, Executive Pastry Chef, Culinary Educator, and is a ServSafe instructor/exam proctor.
Additionally, Chef Chris is the owner of 'The Omnivore's Kitchen', a consulting and food products development company, and can often be found in his kitchen-lab experimenting and testing ideas. Occasionally, he enjoys conducting small, private classes to assist the general public learn about all things food and cooking.