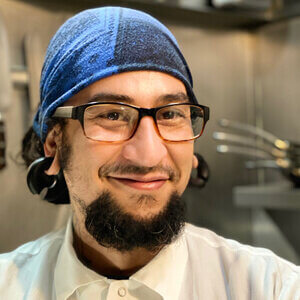 Andrew Nava, 35, relocated to Eugene from east Los Angeles in 2016.
Working intimately with local seasonal produce is his passion. Andrew has been working in the culinary field most of his life and is continually learning new things.
He has gratitude for his mentors, and wishes to share that gratitude through mentoring the next culinary generation.
When he is not in the kitchen he can be found spending time with, and cooking for his partner and rambunctious kids.